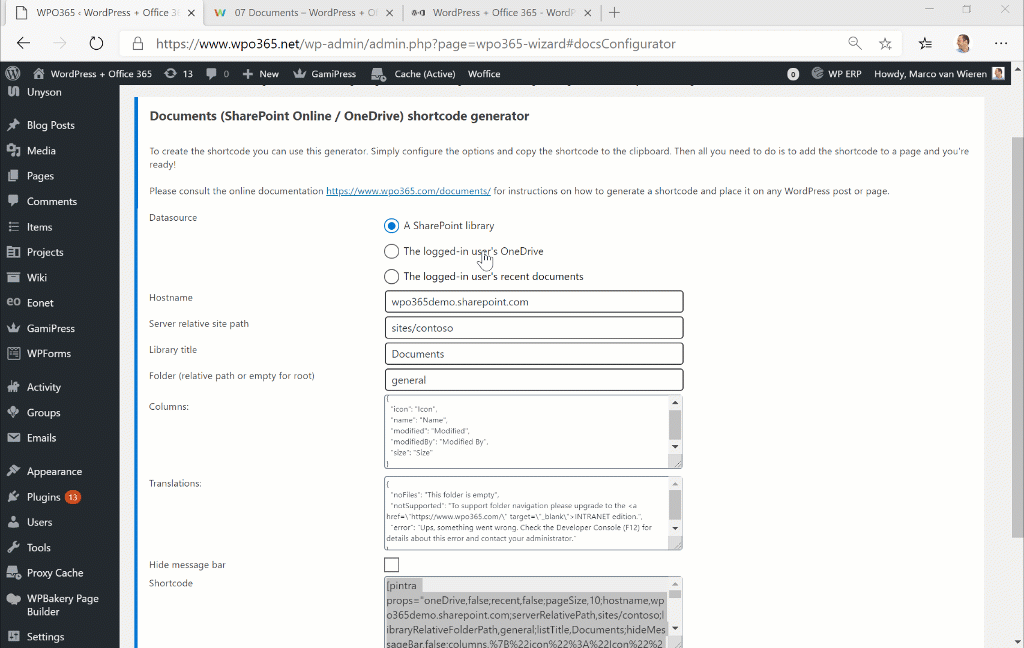 Feature description
With the Documents app you can surface files in a SharePoint Online or (personal) OneDrive library in your WordPress (intranet) site. Use this app to tap into the potential that Microsoft SharePoint Online offer – as part of your Microsoft 365 investment.
Extensions and bundles
A basic version of the Content by Search app is included in the free WPO365 | LOGIN plugin.
An advanced version of the app is available as part of the WPO365 | M365 extension or the WPO365 | INTRANET bundle.
Advanced configuration options include:
Choose between a SharePoint Online Library, OneDrive Library or Delve's Recent Documents as your preferred data source.
Allow users to navigate into folders.
Limit navigation to a folder and it sub folders.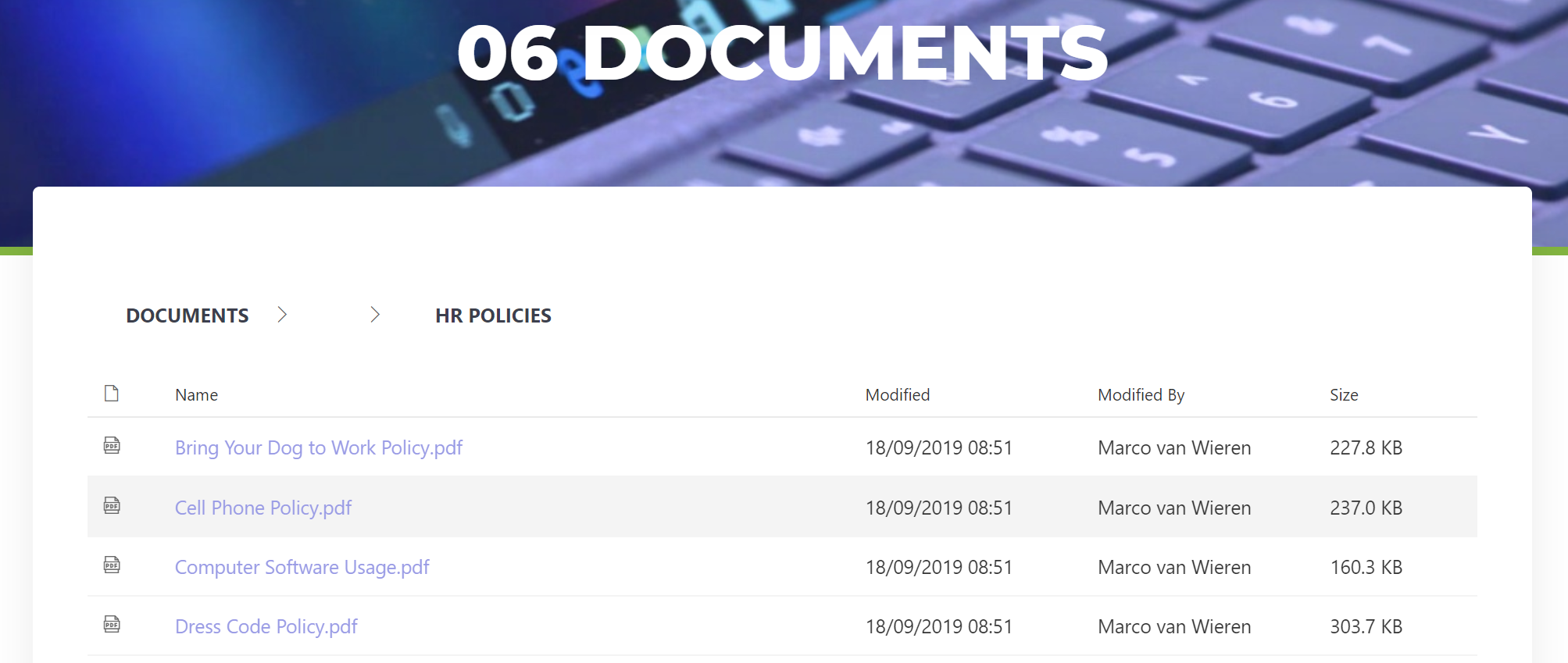 Configuration and Details
For details and configuration please consult the corresponding online documentation.