Introduction
With the Content by Search app, your employees can search for content in SharePoint Online directly from WordPress. Use this app to tap into the potential that Microsoft SharePoint Online offers – as part of your Microsoft 365 investment.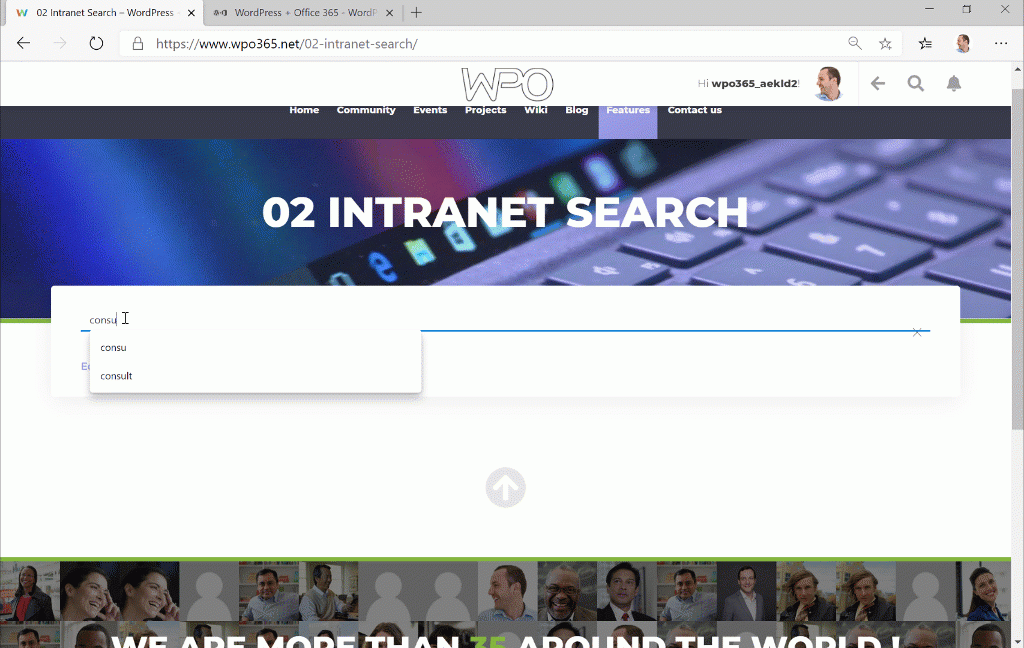 Supported features
Embedded SharePoint Search
This app gives companies – that have developed a WordPress based intranet – a simple yet effective solution that enables their employees to search for any type of content – from documents and tasks to people – in SharePoint Online.
Advanced search configuration
The advanced embed-config allows an administrator to fully customize the search experience.
Result Source for delivering results e.g. Local SharePoint Results or Local SharePoint People
Query Template allows you to take control of a part of the query e.g. Department:"HR"
Select Properties to request additional Managed Properties
People Search to create a full blown employee search
Handlebars template
You can create your own HandlebarsJS template or customize one of the out-of-the-box templates to implement your own requirements.
Auto-search
Toggle auto-search so the app will start showing results immediately when it's loaded e.g. to dynamically show a selection of HR forms or Policies & Guidelines.
Plugins with these features
Embedding SharePoint Online search in WordPress is a feature of the WPO365 | LOGIN plugin that is available for free.
The advanced search configuration is a feature that you can unlock with the WPO365 | MICROSOFT 365 APPS extension or the WPO365 | INTRANET bundle.
Documentation
Videos