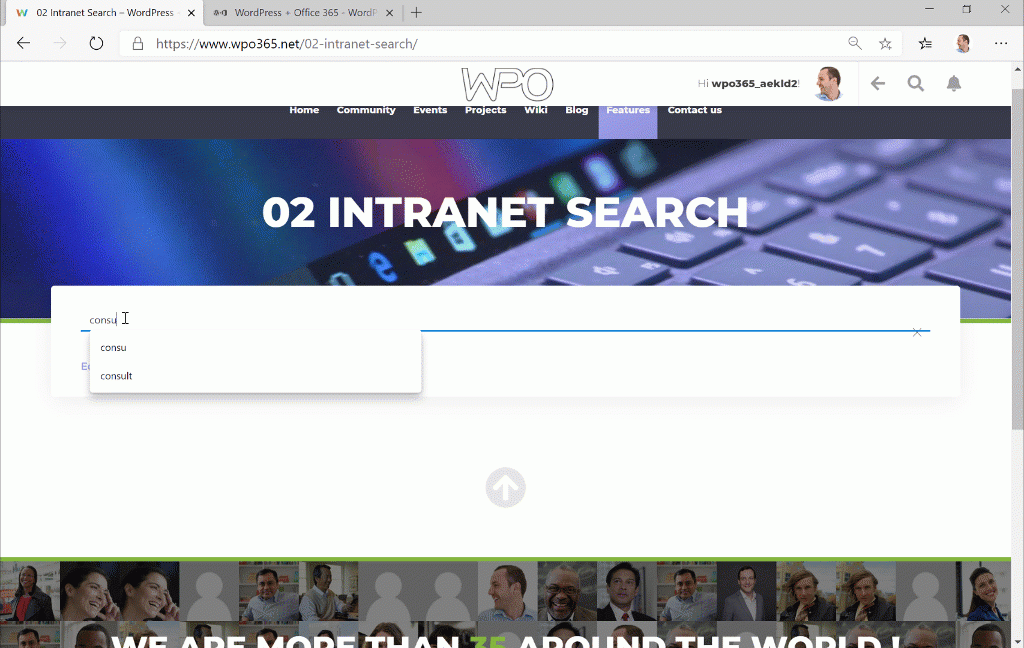 Feature description
With the Content by Search app your employees can search for any type of content saved in SharePoint Online directly from your WordPress (intranet) site. Use this app to tap into the potential that Microsoft SharePoint Online offers – as part of your Microsoft 365 investment.
Extensions and bundles
A basic version of the Content by Search app is included in the free WPO365 | LOGIN plugin.
An advanced version of the app is available as part of the WPO365 | M365 extension or the WPO365 | INTRANET bundle.
Advanced configuration options include:
Choose between Local SharePoint Results and Local SharePoint People Results (or a custom Result Source ID).
Upload your own Handlebarsjs template for custom rendering of search results.
Limit search results with your own query template.
Automatically start searching as soon as the app is loaded.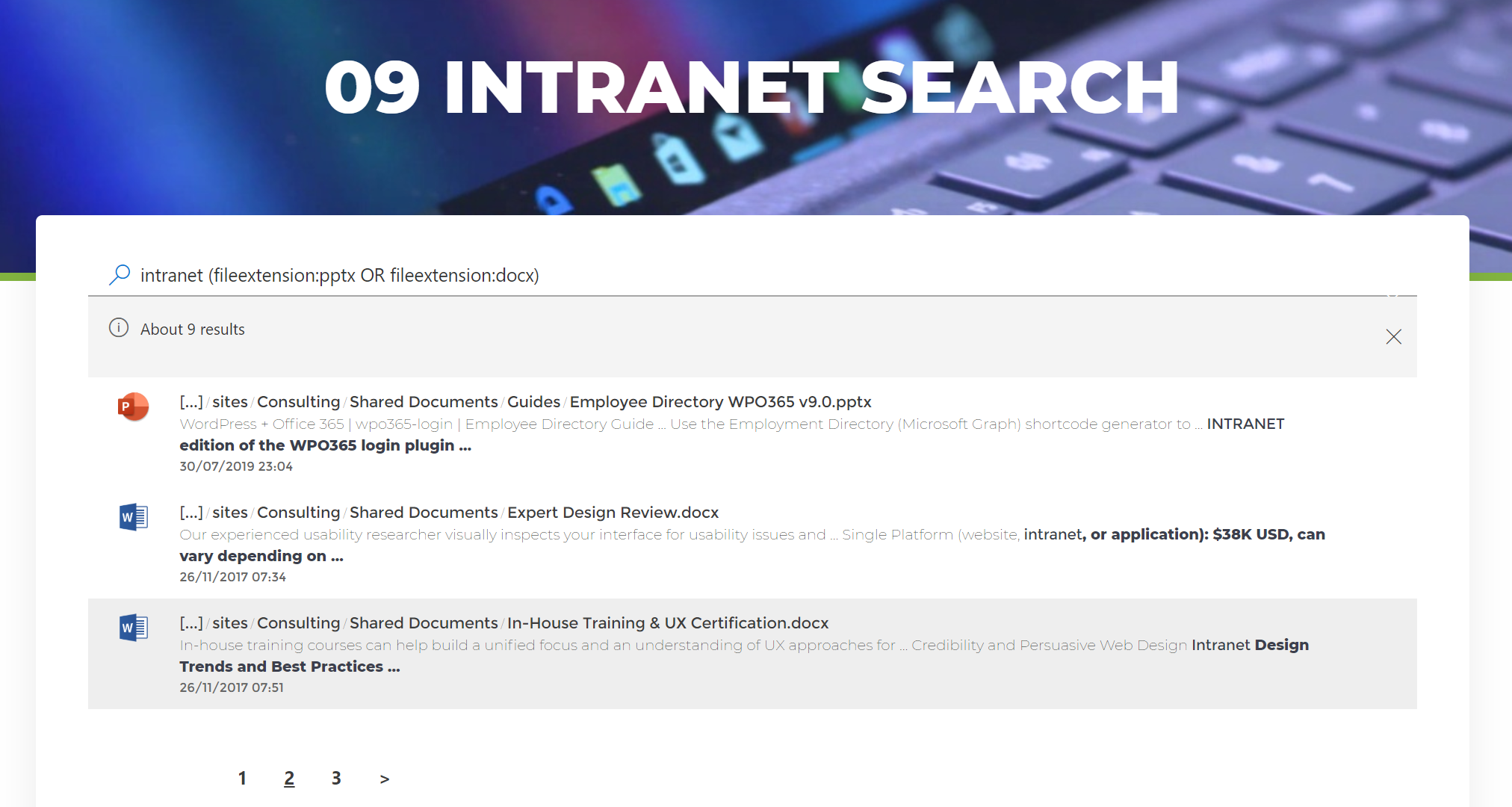 Configuration and Details
For details and configuration please consult the corresponding online documentation.